Land For Sale in Volcano Cliffs
Presently, there are over 150 land listings for sale in the Volcano Cliffs subdivision. Lot sizes range from .18 acre to 9.5 acres and are priced from $9,900 to $399,900.  Search ALL available homes and land listings
Homes For Sale in Volcano Cliffs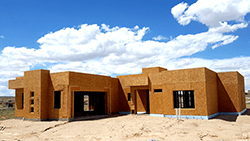 Are you looking for an existing home or new construction home in Volcano Cliffs?  Volcano Cliffs home builders offer the latest in technology and energy efficiency.
Home prices start in the $380s with floor plans ranging from approximately 2,000 square feet to over 3,400 square feet.   Utilize our existing and new construction home search tools to help you explore all of the available options. Find Land & Existing Homes For Sale or Find New Construction Homes For Sale
FREE Buyer Assistance
Since the seller pays our commission, our real estate services are FREE to land and home buyers.  That's right, you don't have to go at it alone.  You can have a qualified, licensed and experienced Volcano Cliffs real estate broker on your side to represent you.
S.A.D. 228
Some units in Volcano Cliffs have a special assessment.  The lots with the special assessment may reflect it in the list price while some may not.  Read more about S.A.D. 228
Have Questions? Need Help?
We're here to assist you.  Feel free to call, text Syan Real Estate at (505) 730-8181 or e-mail us.