Located outside the Petroglyph National Monument, Volcano Cliffs is a 3,400 acre subdivision that was approved by the City of Albuquerque in 1964. The prestigious neighborhood offers spectacular panoramic views of Duke City's finest landmarks and three of the newest
public schools
on Albuquerque's westside.
Unit 10
2.88 Acres
Zoned R-A
Price: $19,000
In the mid 1960s to early 1980s, most of the vacant lots were sold to individuals, with Albuquerque residents making up approximately 50% of the land owners.
Today, vacant lots in the area range in size from approximately 1/4 to 3/4+ acre parcels and are priced from $72,500 to $210,000. During the first half of 2018, there were 9 land sales in the Volcano Cliffs subdivision. Prices ranged from $60,000 – $159,000. Days on the market ranged from 30 – 578 days.
Volcano Heights is a project designed to encourage urban development and strong employment growth on Albuquerque's westside.  Volcano Heights is nearly 600 acres surrounding Unser Blvd. and Paseo del Norte, north of Volcano Cliffs.  One of the primary goals is to reduce traffic that crosses the Rio Grande.  The plan provides opportunities for new jobs, retail establishment and housing.  Return often for updates on Volcano Heights.
Property Owners Association
The VCPOA is a non-profit organization that represents the property owners.  Members pay dues annually to the organization for representation.  The VCPOA meets each month and annually in November.
Syan Real Estate is the exclusive brokerage for VolcanoCliffs.com.  The locally owned and operated real estate company has the largest targeted online network in the state of New Mexico.  This benefits land and home owners by providing maximum exposure to their property.  Syan Real Estate's knowledge of the area can also assist buyers in locating an ideal property for their future home or as an investment.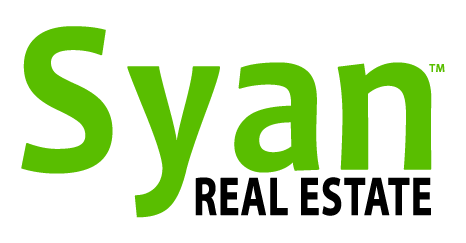 Have Questions? Need Help?
We're here to assist you.  Feel free to call, text Syan Real Estate at (505) 730-8181 or e-mail us.